** Please Note **
Due to the current and appropriate limitations put into place by the Governor of Vermont, we have suspended taking reservations for The Rooms at The Stone Mill. We hope you and your friends and families are staying healthy and well. And we look forward to your next visit soon!
The Rooms at The Stone Mill sit atop an 1840 renovated stone mill building in downtown Middlebury, Vermont. The four lodging units provide a luxurious home base for visitors, family and friends to enjoy during their stay in Middlebury. All units have a queen size bed, private en suite bathroom, individual temperature control and share a comfortable common area. Designed by Slate Home of Burlington, the interiors provide a fresh and modern aesthetic. Visitors benefit from immediate proximity to downtown, shopping, Middlebury College, parking and local walking trails.
01
01
Step One | Checkout the Suites!
4th Floor Rooms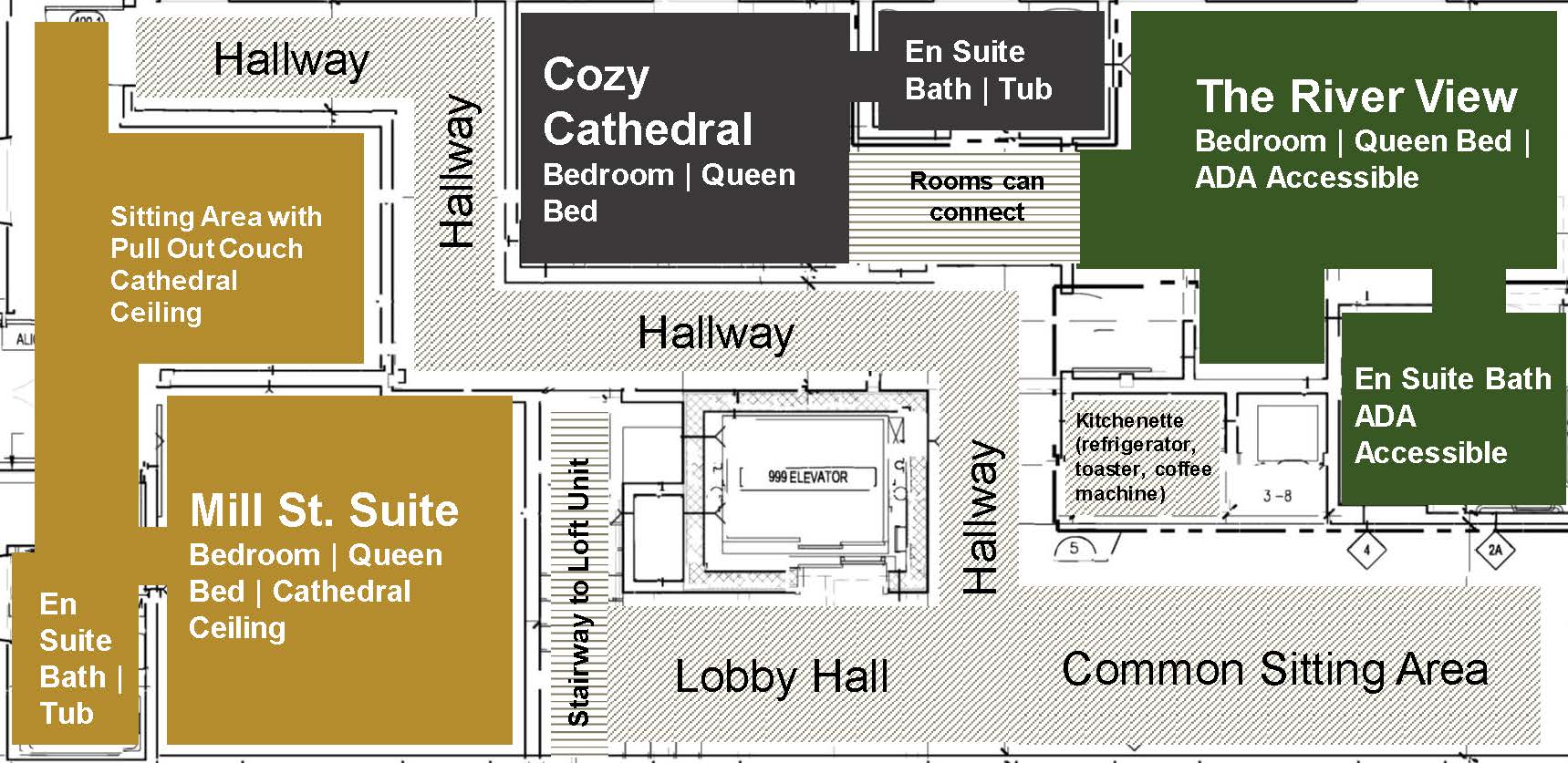 5th Floor Room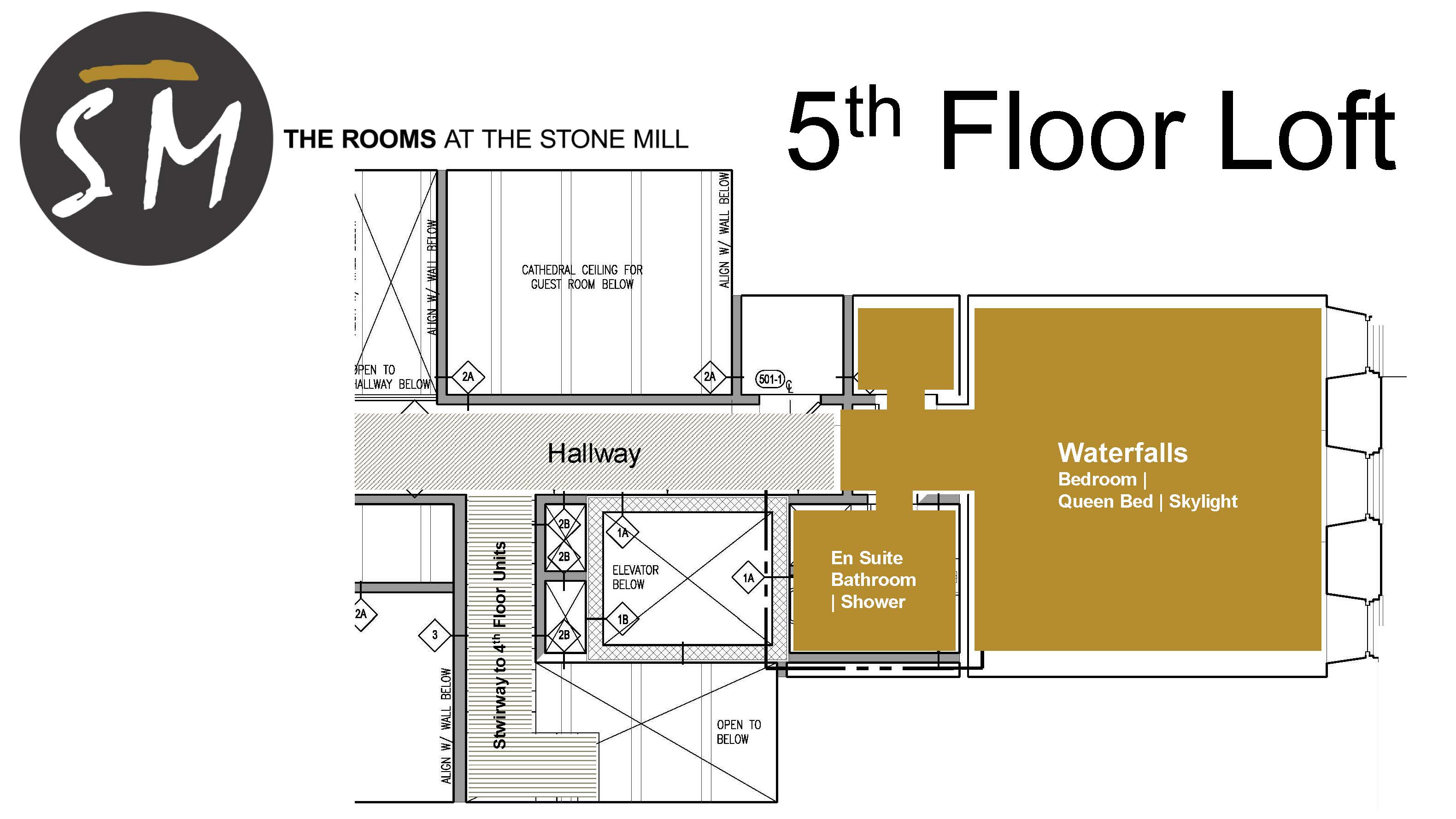 The Rooms at The Stone Mill
Gallery