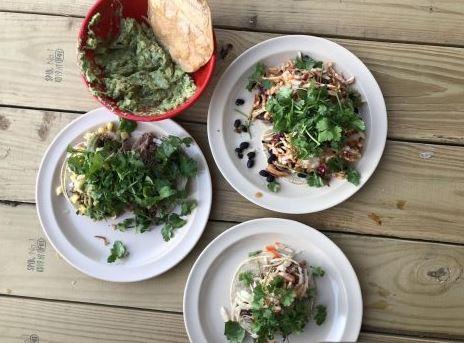 Tac(o) of the town: Long-awaited taqueria opens at Stone Mill
The Mad Taco and other retailers were welcomed to Middlebury by a large and hungry crowd last Saturday at the Stone Mill's soft opening, which showcased the multi-purpose space's new cast of restaurants and retailers. Middlebury residents and college students alike headed down to Mill Street for the Vermont taqueria's much anticipated opening. By 5:30 p.m., the restaurant was abuzz with activity. 
While there has been a lot of commotion around the arrival of The Mad Taco, the restaurant is just one of the new tenants of the new Stone Mill complex. The Stone Mill, formerly owned by Middlebury College, was bought by Mary Cullinane and Stacey Rainey of Community Barn Ventures in January of this year. The two transformed the building into a multipurpose space that now features The Mad Taco, The Arcadian To-Go, Dedalus Wine Shop, the interior designer Slate Home, Lost Monarch Coffee, a coworking space and Airbnb units.